I acquired a truckload of old house beams, ranging in age from 100 - 200 years old. I took a few of them to create shelving for an entertainment center project I was commissioned for.
I resawed the beams down to the size thickness I needed for the shelves, and then got to work gluing the up.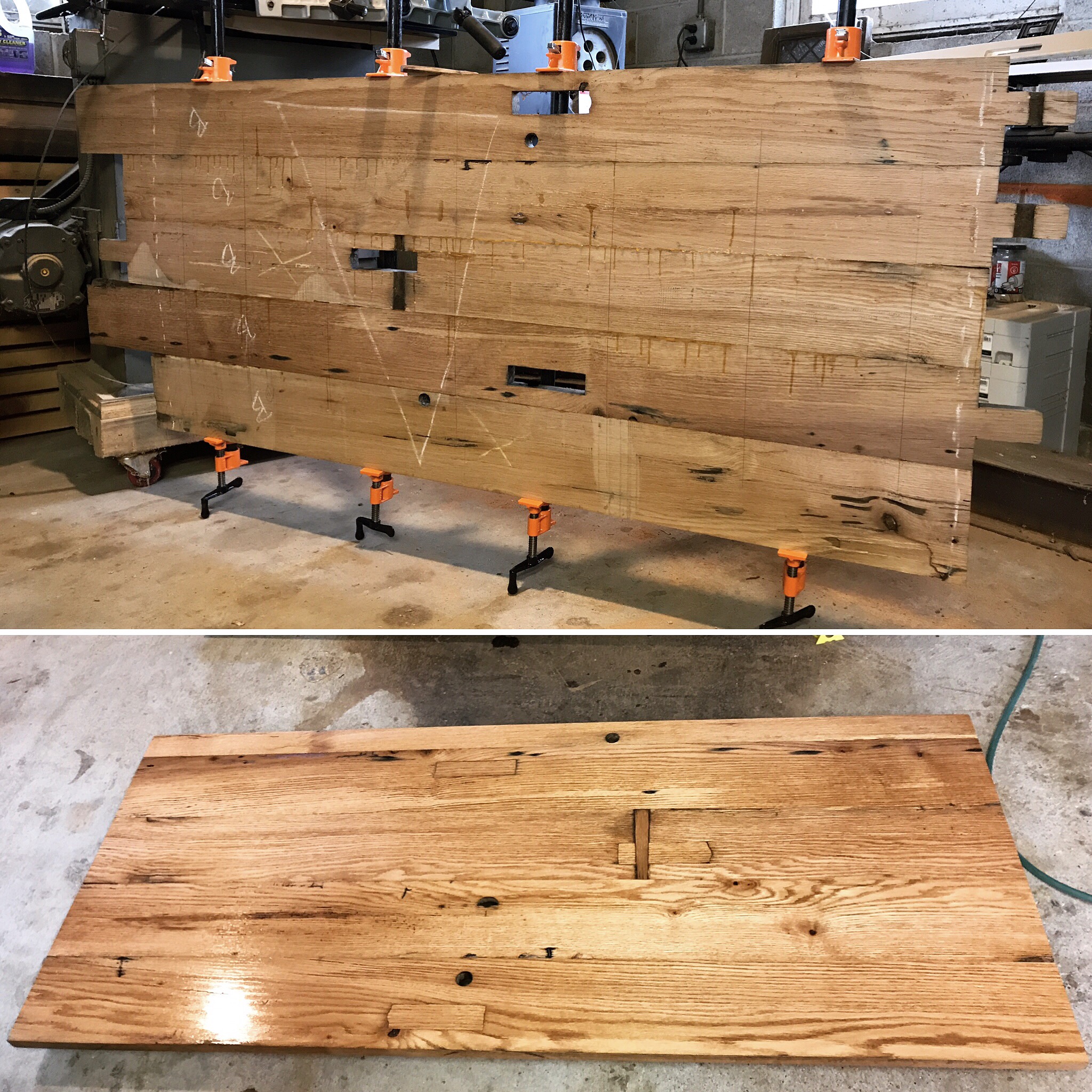 This is a before and after of one of the panels glued and clamped, and then after it was sanded and finished with varnish.
Another of the finished larger shelves.
The finished product in its new home. The metal framework was fabricated by JGM, Inc.