This farmhouse table was commissioned by a client looking for a large sturdy table to use for family gatherings. I designed a traditional trestle table with large sturdy legs to match the 2-1/2" thick maple top.
The top opens up to expand the table for larger groups. The two main sections of the table top were heavy enough that traditional table slides weren't strong enough to handle them. I designed this all-steel mechanism along with Joe Messner from JGM, Inc to handle the excessive weight. When fully extended to allow for removal of the two table leafs below, there is virtually no deflection across the top.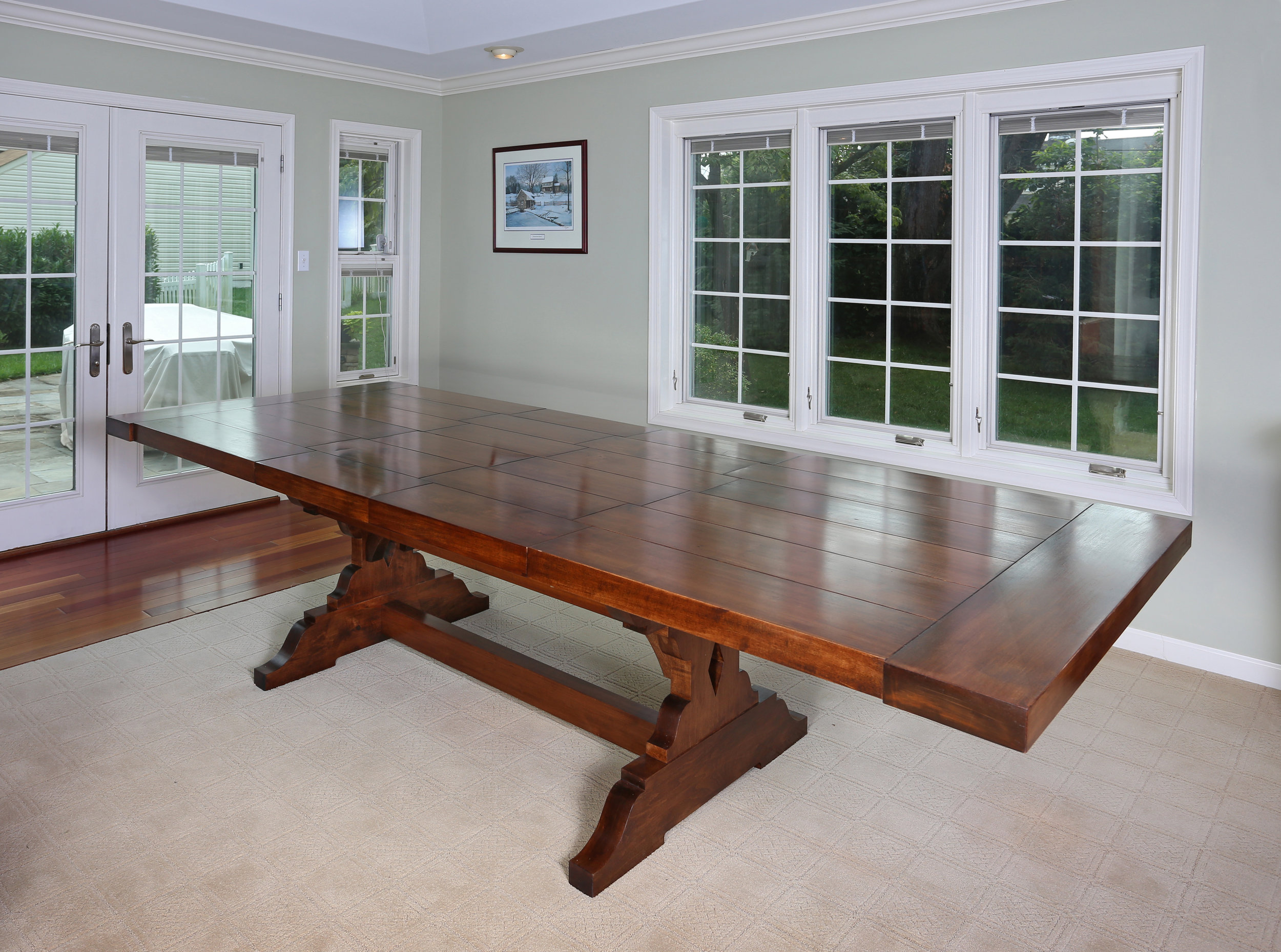 With both leafs in place, the table is 48" wide by 120" long and can seat eight to ten people.
When not in use, the table leafs store below the top on a shelf that stretches between the table legs. I designed the tops and leafs to fit together with an offset edge because I found it both challenging and visually interesting.
The large stretcher that runs between the bottom sections of the table legs adds additional rigidity to the overall piece.
The visually (and actually) heavy legs were lightened by the introduction of the diamond-shaped cutouts, and the overall design of the legs was based on a classic ogee profile.
When the leafs are stored away, the table is 78" long and can seat 4-6 people comfortably.